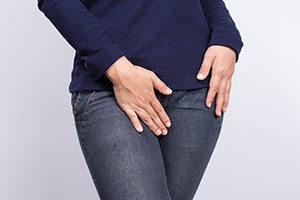 What is Dysuria?
Dysuria also known as painful urination is a condition characterized by discomfort and burning in the urethra and surrounding genitals while urinating. This condition usually indicates the presence of a urinary tract infection and is more commonly seen in women than men.
Causes of Dysuria
Some of the common causes of dysuria include:
Urinary tract infection
Prostatitis
Cystitis
Obstructive uropathy
Vaginal infection
Genital herpes
Sexually transmitted diseases
Urethritis
Medications
Gonorrhea
Bladder stones
Pelvic inflammatory disease
Obstructive uropathy
Bladder cancer
Structural malformation
Related Signs and Symptoms of Dysuria
Signs and symptoms that may accompany dysuria include:
Frequent urination
Abnormal discharge
Pain in the sides of the abdomen
Loss of bladder control
Difficulty with urination
Fever
Vomiting
Urgency to urinate
Blood in urine
Painful intercourse
Pelvic pain
Vaginal bleeding
Intense period cramps
Diagnosis of Dysuria
Your doctor will review your medical history and symptoms and based on this a physical examination will be performed. Your doctor may also recommend the following diagnostic tests:
Urine examination: A urine sample is collected to detect the presence of blood, protein, WBC, or signs of infection in the urine.
Urethral swab: A swab test of the urethral discharge will be performed to detect any sexually transmitted infections.
Ultrasound: This study uses high-frequency sound waves to produce images of the bladder tissues.
MRI Scan: This study uses a large magnetic field and radio waves to produce images that help in detecting damage to the soft tissues and ligaments.
Computed Tomography (CT) scan: This scan uses multiple x-rays to produce detailed cross-sectional images of the bladder and other pelvic organs.
Cystoscopy: A long, thin instrument with an eyepiece on one end and a tiny lens with a light on the other end is inserted into the urethra and bladder for examination.
Treatment for Dysuria
Treatment for dysuria may vary based on the root cause, this includes:
Medications:
Antibiotics and Antifungal:

Your doctor will prescribe antibiotics and antifungal medications to treat bacterial and fungal infections.
Over-the-counter medications will be prescribed to relieve painful urination.
Anti-inflammatory medications will be given to relieve inflammation caused due to skin irritation.
Topical ointments will be provided to avoid skin irritation.

Lifestyle modifications:

Drink plenty of water
Use fragrance-free soaps to avoid a possible allergic reaction
Urinate when there is urgency
Prevention from Dysuria
Preventive measures for dysuria include:
Proper hygiene
Safe sex practices
Proper hydration
Change urinary incontinence pads as soon as they are soiled